Our Services Mother-land visit InKAS Korea Tour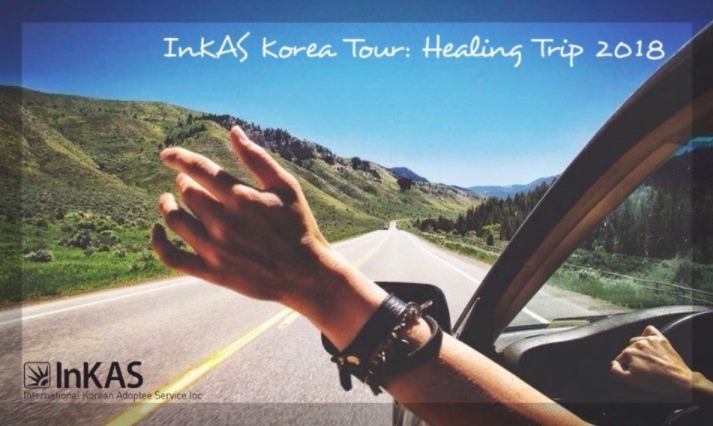 Early Registration Deadline: February 14th, 2018Late Registration: Additional $50
https://goo.gl/forms/wJQMX09aejp6jxsA3
 About:
A successful motherland tour for Korean Adoptees is often an experience that combines both traditional tourism and local authenticity based on his or her active purpose to heal from the motherland. "InKAS Korea Tour: Healing Trip 2018" will facilitate this goal with our years of experience attending the needs of numerous adoptees from all over the world.
So join us this year! 
We will visit trendy restaurants and unforgettable landmarks:
Over the years traveling to Korea has become a popular tourist destination due to K-pop and K-culture. And above all, Seoul tourism has become easier thanks to tips found on well documented websites and youtube videos. But how can we make it more interesting? Answer - Do as the Koreans do!
What do native Koreans do for fun?
Where is their typical weekend getaway? 
Is bibimbap really a popular menu amongst Koreans? - no, not really.
--- We will answer these questions on our trip, so check out our itinerary!
 Separate Itinerary for each demographic (you may choose where to join):
- Demographic #1: Singles
- Demographic #2: Young Families with children
- Demographic #3: Adult adoptees traveling with adoptive parents & relatives
 Conference style participation - programs will merge for large scale events, such as the Busan tour, lantern festivals & art auctioning events
 Hotel: Hyatt & Fraser
 Eligibility: All adoptees may apply. Non-adoptee must be accompanied by an Korean adoptee participant. 
 Participation Fee: 
$2500 USD 
$2750 USD (additional +3 days in Jeju Island)
* Meals, events and transportation included
 Refund Policy:
Cancellation before February 14th, 2018: Full Refund
Cancellation after February 14th, 2018: 15% charge will incur due to hotel and event ticket cancellations
 Arline Tickets:
- Free airline tickets for Korean adoptees (Tax not included)
- Discount tickets for friends & adoptive families
---
Every summer, InKAS has a one or two week-long summer camp for adoptees currently living outside of Korea to experience and learn about Korean culture with fellow adoptees and local volunteers. This program is coordinated to help adoptees better understand the Korean customs, cuisine, traditional dress and housing through hands-on participation. South Korean college students volunteer in the InKAS Summer Camp and participate in some of the classes alongside the adoptees. Their involvement in the InKAS Summer Camp offers a more comfortable atmosphere during the event.
InKAS can assist summer camp participants in visiting their adoption agencies as well as arranging birth family reunions. InKAS can provide interpretation/translation services upon request. 
- When : 1 or 2 weeks, around the months of May to August
              (An actual date will be updated on our homepage's notice board later)
- Application due date : Late winter - the application period will be announced on our notice board on the home page.  Please keep an eye out for notices. (First come, First served)
- Selections :
InKAS will select around 40 candidates from the application pool. Applicants must be 18 years of age or older, and will be selected on a first come, first serve basis. Don't miss this awesome opportunity! Apply soon!