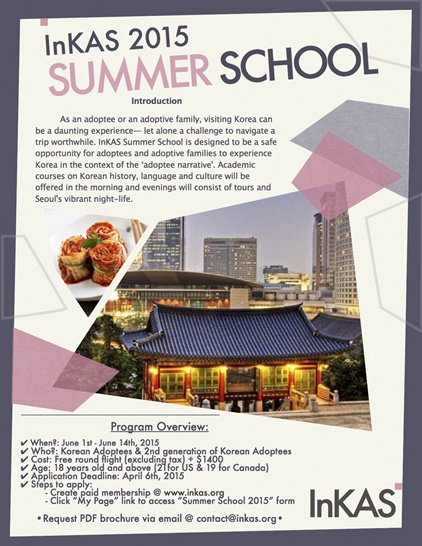 Registration for the 2015 Summer School has now begun! Please view our attached files (Poster & Brochure) and email us with any further questions.
We are excited for this summer program more than ever! Unlike our previous years, InKAS has extended the invitation to sons and daughters of Korean adoptees who are interested to experience Korea through our Summer School program. 
This is how you apply:
- Access "2015 InKAS Summer School" application form
- Submit by April 6th, 2015
Please help us share this amazing experience with those around you !