Q: How do I apply for an InKAS Korean language scholarship?
A: Please check our notice board located at the bottom of our website: inkas.org.  We will post a notice at the beginning of each application period, along with detailed instructions on how to apply.  If you intend to apply for a scholarship you should check our notice board regularly as we accept applications based on a first-come, first-serve basis.  Some things to remember – you must be a paid InKAS member - please visit our website to sign up and pay if you are a new member.  During the application process you will be required to submit copies of the following a) copy of passport that will not expire before or during the scholarship period b) copy of any adoption document proving you were adopted c) copy of high school diploma or higher
Q: How can I apply for the NIIED scholarship?
A: InKAS is no longer affiliated with the NIIED/KGSP application process.  Please visit their website or contact them directly with any questions.  We can provide you with NIIED's information from the previous year; please email us if you would like a copy of the information. 
Q: Can you help me find a job or internship in Korea?
A: Occasionally InKAS receives information regarding job positions; you may contact us to inquire.  If you are interested in finding an English teaching position, there are many websites such as WorknPlay, HiExpat, and Dave's ESL café that have daily postings for job positions.  If you wish to work for a Korean company, often a high level of Korean language fluency is necessary, so it may be important to attend a Korean language institute first. 
Q: Can you help me find my biological family in Korea?
A: InKAS unfortunately no longer provides birth family searches due to government changes.  We suggest that you first contact your social worker or post-adoption department at your Korean adoption agency.  Another alternative is the organization Korean Adoption Services, a post-adoption organization in Korea that provides birth family searches.  You can find more information about them here http://www.kadoption.or.kr.  For those with little or no information regarding their biological family, another option is going on TV.  The Korean channel KBS has a program that specializes in searching for family members; please email us for contact information.  If you have already found your birth family, InKAS can provide an interpreter to ease the language barrier difficulties– please fill out an application under "My Pages" - "Ask A Volunteer".
Q: What is the F-4 visa?
A: Korean overseas adoptees are eligible to apply for the F-4 visa upon arrival in Korea.  This visa is beneficial in that it provides legal status for three years in Korea, renewable without having to leave the country.  The F-4 is unique because it is not a working, student, or family visa, and does not require a sponsor.  As an F-4 visa holder, you can buy property, start a business, conduct private tutoring and open a banking and phone account.  In order to obtain the visa we recommend that you do not attempt to apply in your adoptive country; you should wait until you arrive in Korea and go to the Seoul Immigration Office located in Omokyo-dong.  Please email us for a list of necessary documents and instructions on how to apply for the F-4 visa. InKAS can also provide an interpreter to go with you to the Immigration Office– please fill out an application under "My Pages" - "Ask A Volunteer".
Q: What are the required documents for the F-4 visa?
A: Here are the required documents for applying the visa:
1.     Valid Passport and a copy of passport
2.     Original and a copy of certificate of citizenship from your country
-You may also request at your embassy in Korea
3.     F4 Visa Application form
4.      Domestic Resident Report of Foreign National Korean Form
5.     Certificate of adoption document
-Please request document from your adoption agency in Korea
-Depending on the agency it may take several business days to process.
6.     2 Photos (35mm x 45mm)
-Photo booths are located in the Immigration Office and many subway stations costing around 10,000 won
7.     Basic Registry
-Can be picked up at the Town Office next to the Immigration Office
8.      Loss of Korean Nationality Form (If you never renounced your Korean nationality)
9.     Fee: 60,000 KW
-Stamps can be bought in basement of the Immigration Office
Q: How can I stay at the InKAS guesthouse?
A: Our InKAS guesthouse is mainly for Korean adoptees studying in the Korean language program or those who have relocated to Korea and are searching for employment.  Most of our residents stay from 3 months to 1 year long.  We offer rooms for 2 to 4 people with shared bathrooms and have a kitchen, living room, garden, and study areas.  To apply for our guesthouse please sign into your InKAS account and fill out an application under "My Pages".  If you have any questions about living at the guesthouse please email us for more information.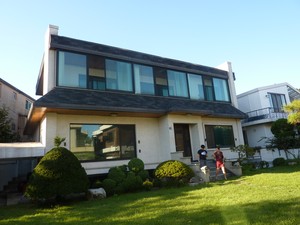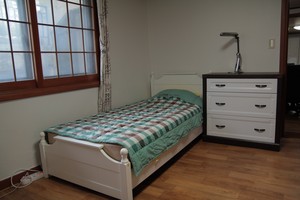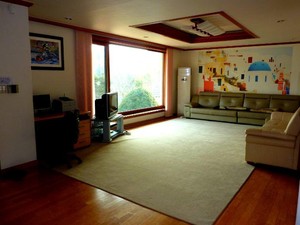 Q: Can I apply for dual citizenship?
A: As an overseas Korean adoptee, you may be eligible to apply for dual citizenship depending on if your adoptive country allows dual citizenship.  Dual citizenship allows you to maintain your adoptive country's citizenship while regaining your Korean citizenship back.  This has several advantages and disadvantages, so you should do a thorough research before making the decision to apply.  
Some advantages may include:
-Unrestricted period of residency in Korea
-Accessibility to social programs including education, healthcare, and pension
-Ability to apply for a bank loan, credit cards, and other financial services 
-Employment opportunities
-Sense of belonging to both your adoptive country and country of birth/heritage
Some disadvantages may include:
-Subjective to certain laws that would not apply to a foreigner but would affect you as a citizen of Korea
-Possible employment difficulties, especially positions hired based upon visa status (Ex: English teaching)
-Ineligibility for certain scholarships, such as the NIIED/KGSP or other scholarships directed towards foreigners
-Tax regulations between countries differ, so consulting with a financial adviser is suggested to avoid being double-taxed
After researching dual citizenship between Korea and your adoptive country, if you decide to begin the application process, please contact InKAS if you would like a list of necessary documents and application instructions.
Q: I need to rent a cellphone since I'm only staying in Korea short-term
A: If you don't wish to buy a cellphone through the standard 2-year contract required by most mobile carriers, you can rent a cellphone through InKAS.  InKAS provides pre-paid mobile phones with chargers for a low renting fee and returnable deposit fee.  Minutes can be added to the phone easily, instructions will be given upon rental of phone.