January 1st. Seol Nal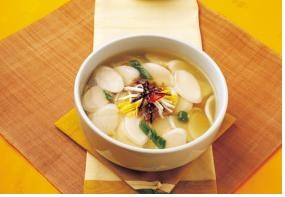 It's New Year's day in the lunar calender in Korea and it's the biggest holiday in Koea. Both South Korea and North Korea take 3 days holiday. People used to wear Hanbok (Korean traditional cloths). In this day, Koreans have a memorial service for ancestors in the early morning. Most of Koreans eat Tteokguk (rice cake soup usually with dumpling) in the morning. Eating Tteokguk means that people are getting older. We use white rice cake to make Tteokguk, because that means it represents a bright New Year. After that, people perform New Year's bows to their grandparents and parents. And children usually get New Year's gift money or words of blessings from them.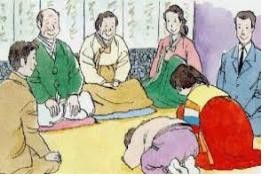 Yut-nol-e is the traditional folk game using 4 sticks. People throw Yut (sticks) and count which is overturned. Hwa-tu is the gambling card game which is actually originated from Japan. People play Hwa-tu a lot in holiday in Korea. And also people used to kiteflying in New Year's day.
January 15th. Jeongwol Daeboreum
 It's the 15th day of the New Year according to the lunar calendar. In this day, the first full moon appears. And moon viewing events are held in places. People thought that from this day, they can start the farm work. In Korea, moon symbols the yin, and it represents woman, richness. In this day, people usually eat Ogokbap (five grain rice) and bite on the nut to ward off the boils for a year. At night, people usually view the moon so they can read one year's farming fortune. If the moon is white, there will be a lot of rain this year, and if the moon is red it will be a year of bad harvest.
People usually do sheaf burning to wish to have a rich year. They burn the pile of branches when the moon rises in this day. Also, before Jeongwol Daeboreum day, people do Jwi-bul-nori. Which is making a fire in the farmland to wish to exterminate harmful insects, weeds.
April 8th. Buddha's birthday
In this day, roads near the temple are filled with lotus lantern. And lantern means to enlighten people. There's lot of religion in Korea, but Buddism has been existed in Korea for a long time, so it became the national holiday from unified Silla.
October 15th. Chu-seok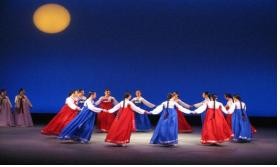 It's the second biggest holiday in Korea. In this holiday, people celebrate the harvest, remember their ancestors and share harvest with neighbors. After the harvest, people thank their ancestors by newly harvested rice and fruits. People have memorial ceremony for ancestors like New Year's day. It is 3 day holiday, so 75 % of Koreans visit their home during this holiday and it's often called en-masse migration. Because of that, during this day, train tickets or bus tickets are sold out very early. Koreans also call Chu-seok as Han-ga-wi. And they visit family member's grave in order to pay respects and thank for the harvest people made this year.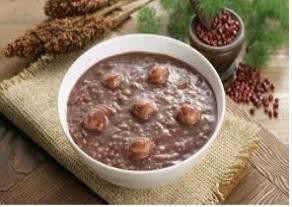 In Chu-seok, people play Tug-of-war, Ssireum (Korean wrestling), Ganggangsulae. Ganggangsullae is the Korean traditional circle dance play by woman under the bright moon. And people eat Song-pyeon like people eat Tteokguk in New Year's day. It's half-moon shaped rice cake stuffed with sesame seeds, sugar, sweet beans or chestnut filling. Some people make Song-pyeon with their family at home.
December 22th. Dong-ji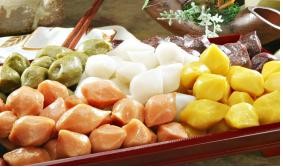 Dong-ji is the day when the sun's longitude becomes 270 degree. So it's night is the longest in the year and it's day is the shortest. Dong-ji is also called as ' a little version of New Year's day '. Because from this day, the sun rises again and means that spring will come.
In this holiday, people eat Patjuk which is red-bean porridge. Red color means it could make people safe from ghosts or bad luck because in history, people believed ghosts hate red beans