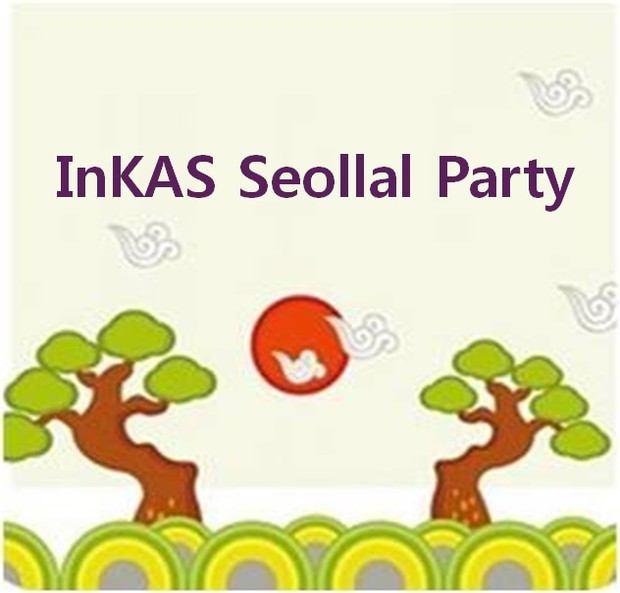 Korean Lunar New Year, Seollal is coming. We are pleased to invite all Korean adoptees to InKAS Seollal party to celebrate the holiday together!! We would like you to come, meet old and new friends, enjoy great foods, play a Korean traditional game, Yutnori, and have wonderful time together.
There will be Yutnori tournament with some prizes, and after the tournament we will have delicious Korean foods.
Date: January 25, 2014
Time: 13:00
Location: Woorijip, InKAS guesthouse
Please rsvp by email to contact@inkas.org
The deadline is January 19, 2014
(If you are also interested in InKAS Free Korean Traditional Medicine Consultation for Korean Adoptees, we want you to send one email to rsvp to both events)
Here is also brief information on Seollal which may be helpful to deepen your understanding and knowledge of Korean culture not only of the holiday.
Korean New Year, commonly known as Seollal (Hangul: 설날; RR: Seollal; MR: Sǒllal), is the first day of the lunar calendar. It is the most important of the traditional Korean holidays. It consists of a period of celebrations, starting on New Year's Day. The Korean also celebrate solar New Year's Day on January 1 each year, following the Gregorian Calendar. The Korean New Year holidays last three days, and is considered a more important holiday than the solar New Year's Day. [1]
Korean New Year is typically a family-oriented holiday. The three-day holiday is used by many to return to their home towns to visit their parents and other relatives where they perform the ancestral ritual known as charye (차례). Many Koreans dress up in colorful hanbok. Tteokguk (떡국) (soup with rice cakes) is commonly served.
Sebae
Sebae is a traditionally observed activity on Seollal, and is filial-piety-orientated. Children wish their parents a happy new year by performing one deep traditional bow (rites with more than one bow involved are usually for the dead) and the words saehae bok manhi badeuseyo (Hangul: 새해 복 많이 받으세요) which translates to please receive many blessings in the new year. Parents typically reward this gesture by giving their children new year's money (usually in the form of crisp paper money) and offering words of wisdom, or deokdam. Historically, parents gave out rice cakes (ddeok) and fruit to their children instead.
Folk games
Many traditional games are associated with the Korean New Year. The traditional family board game Yutnori (윷놀이) is still a popular pastime. Traditionally men and boys would fly kites and play jegi chagi (제기차기), a game where a light object is wrapped in paper or cloth, and then kicked in a Footbag like manner. Korean women and girls would have traditionally played neolttwigi (널뛰기), a game of jumping on a seesaw (시소), while children spun paengi (팽이).
 If you want more detail information, please visit http://en.wikipedia.org/wiki/Korean_New_Year