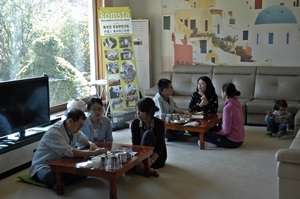 InKAS in collaboration with the Association of Korean Medicine (KOMSTA) provides free Korean traditional medicine consultations once a month for Korean adoptees staying in Korea. Excellent doctors from the association will be present to consult with during these times.
If you're interested in Korean traditional medicine or if you're looking for Korean traditional medical consultation, this must be an awesome opportunity for you!!!
The doctors will be happy to answer all your questions regarding Korean traditional medicine as well as to offer medical treatment.
During the consultation, a doctor will diagnose your problem, suggest treatment options (acupuncture and/or herbal medication can be given that day for free), and give referrals to make additional appointments (discounts are available for additional treatment outside that day if necessary).
Please, feel free to RSVP via email and stop by the InKAS guesthouse on Sunday, September 14th, from 1:30pm to 3:00pm. You must be there by 2:30pm to receive a consultation.
PLEASE RSVP BY EMAIL at contact@inkas.org