Korea, a Technological Leader in Medical Services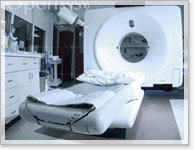 In Korea, you'll be able to take advantage of convenient and highly developed one-stop services.
As you go through your examination and receive treatment, your medical records will automatically be saved in a cutting-edge, computerized health network system. This information may be accessed by other health facilities, meaning that you can easily switch your treatment location without having to go through endless paperwork.
Korea is an international forerunner in the field of robotic surgery. Robotic surgery is performed using a robotic arm that rotates 360 degrees and enables surgeons to see 3D images at 20x magnification. The robotic arm is particularly effective in the treatment of cancerous tumors because it can remove cancerous cells located in very thin and intricately intertwined lymph nodes. In the case of thyroid surgery, thanks to the robotic arm, the incision is less than one centimeter long and the scar is almost invisible.
Korea offers premium high-tech medical services by combining advanced IT and biotechnology, continuing to make significant advancements in the field of medicine.
Highly Accomplished Doctors.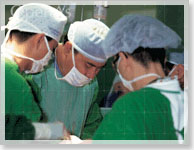 In Korea, the standard of medical excellence is so stringent that only the top 0.5% of medical students can pass the regorous exams and go on to become practicing professionals. When you come to Korea for your medical needs, you can be assured that you are in the most capable of hands.
Surprisingly Affordable Prices
The cost of medical services in Korea is very low compared to those in the USA and Japan. For example, hemorrhoid surgery in the USA costs approximately 10.91 million won while for a fraction of the cost (roughly 1.27 million won) you can get the same, if not superior, treatment in Korea. Some cancer treatments in Korea cost half of what you would pay in Singapore or Thailand.
Healing Environment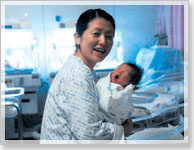 Our bodies are very sensitive to the weather. After surgery, excessive exposure to sunlight can worsen scarring or cause you to heal more slowly. You may even experience infection or inflammation after surgeries that are performed in hot and humid
climates.
These weather-related complications, however, are not an issue in Korea. Korea has four distinct seasons and the weather is pleasant throughout most of the year, with just enough sunlight and gentle breezes to aid you                                                    in your recovery.